Your source for alarm and emergency evacuation speakers. When a clear, loud sound matters most…let us help.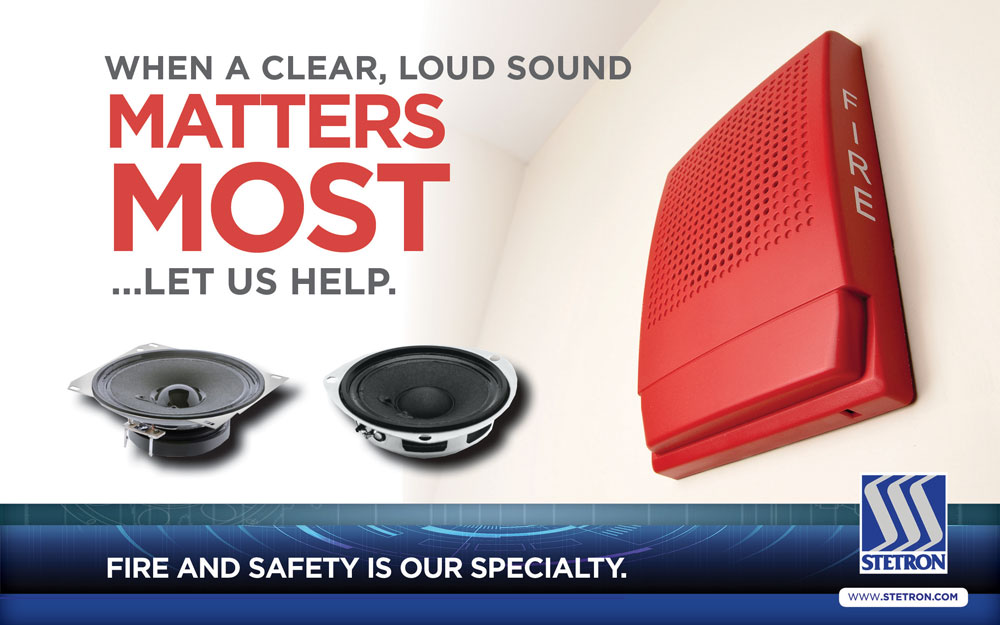 Stetron UL1480/ULC, UL217 520 Hz, EN54-24 Alarm and Emergency Evacuation Speakers are designed and extensively tested to meet demanding UL, ULC and EN compliance standards.
Our speakers are Waterproof and work in both Indoor and Outdoor Applications.
Available in 2″ to 4″ Standard Designs.
Our speakers offer High Output, Flat Response, and Low Distortion.
SINCE 2010, OUR SPEAKERS HAVE BEEN USED IN OVER 40 MILLION INSTALLATIONS.
D0036004NC24AAR – Mid-Size Fire and Safety Speaker
D0050008NM14BAR – Mid-Size Fire and Safety Speaker
D0057008NM127AR – Mid-Size Fire and Safety Speaker
D0077008NP052AR – Mid-Size Fire and Safety Speaker
A0100008FP06DA-C – Large Fire and Safety Speaker
A0100008FP09IA – Large Fire and Safety Speaker