Your audio source for Smart Home Fitness Applications.
Let us help you to optimize sound quality, loudness and achieve deep rich bass.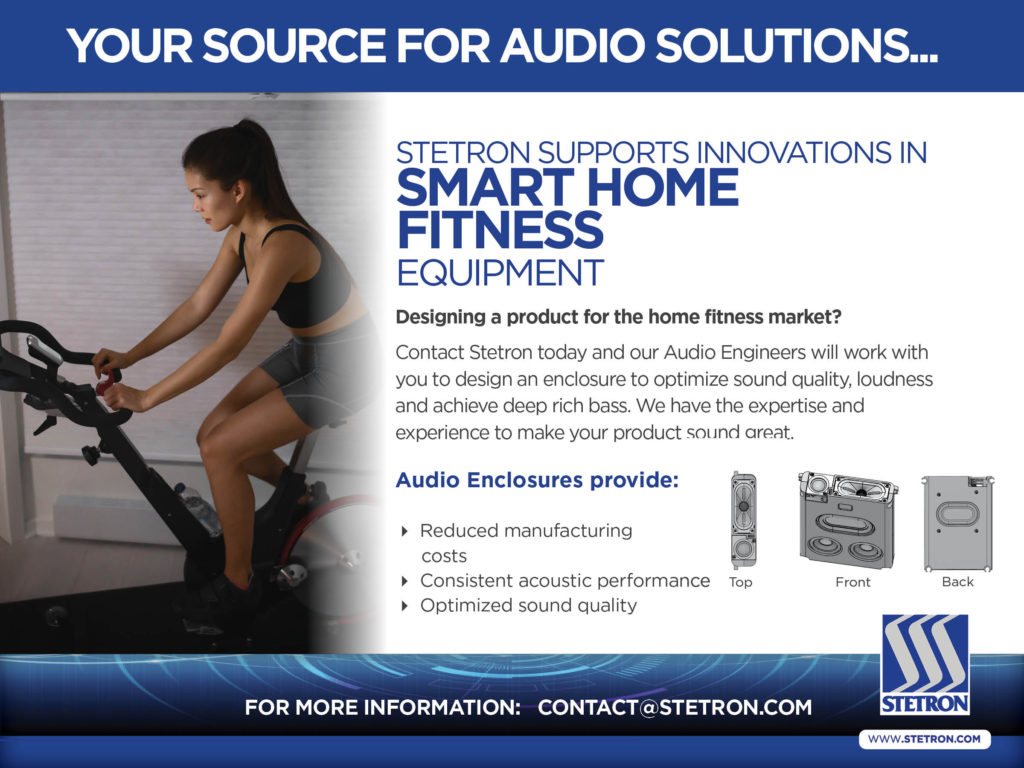 Contact us for audio options and specifications. We have a speaker or microphone for every project. 
Learn about our Integrated Audio Solutions. 
Learn about our Audio Engineering and Design Services.