Stetron Announces New 40mm Speaker
Stetron has developed a new 40mm Speaker designed for remote patient monitoring and medical devices. This speaker is also suitable for intercom, bluetooth sound boxes, instrumentation and multi media applications.
Key features of this 40mm speaker include: low profile, low THD, high SPL and high power.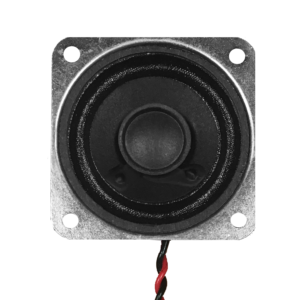 To learn more about this 40mm speaker and to review the specifications, please visit: https://www.stetron.com/products/d0040004nc223wer/
Stetron
Stetron is a premier supplier of custom audio solutions to fortune 500 companies worldwide. Established in 1965, Stetron has a demonstrated expertise in optimizing audio engineered components including microphones (ECMs), dynamic receivers and loudspeakers. Stetron's Asian based manufacturing coupled with North American audio engineering, delivers technically advanced products at competitive prices.
Stetron strives to provide the highest level of customer and technical support in the industry. We work with our partners to fully understand their audio requirements and help them design solutions that meet their requirements. Stetron maintains a full anechoic chamber and uses sophisticated software to measure a number of parameters including: THD, Life and load testing, Thiele-Small Parameters, Impedance and reliability. Stetron delivers strong technical experience and data you can trust.
Stetron maintains a global presence with offices in Toronto, Canada; New York, United States; Taipei, Taiwan; Ningbo and Foshan, China.